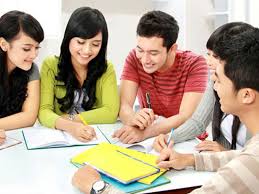 SAT tests are also known as SAT reasoning exams. These tests are done to get the admission in to United Stated colleges. These exams ensure a candidate readiness in regard with beginning their college studies. Scholarship assessment test is known as SAT. Writing skills, mathematics as well as reading are few among various additional skills tested. Sat exams are very important for candidates who want to enter in college. It's very crucial to take proper guidelines on how to get success in this exam. It's simply impossible to get through the exam when you are not aware of the preparation and revision patterns.
Perform well in the exams:
It's important to know how to perform in the examination. A good preparation for the exam is very crucial as without preparation and following strategies to clear the SAT exam is not possible. You have to go through vigorous practice and take few sample tests of SAT exam to clear the main examination. Mistakes are generally made because of the anxiety during the test that leads to score low marks.
Various techniques to clear SAT exam:
There are various techniques that you need to follow in the exams. The techniques are accessible to contemporary day candidates saving them enough time as well as making it quite easy for them. One of the most important techniques you need to follow is to do practice exam of SAT. Practice makes a man perfect and this saying will help you a lot in scoring good marks in SAT exams. The more practice you do the better result you will get. Always appear with confidence that leads to success.
Save